This is such a wonderful time of year with so much festive cheer in the air.
Even this year, when it's a very different lead up to Christmas we can still enjoy organizing presents from THIS home rather than a Christmas market  It really is a wonderful thing to be able to give and give fully without any thought of what you'll receive in return.  However, if you're anything like me, when I was first waking up, I was overwhelmed with guilt about purchasing stuff, not knowing what to give that was right for the recipient and also good for people or planet.  I started off telling my family no new gifts for my boys, husband and me, preferring pre-loved or an experience… But I've come to realise that is a bit too regimented and takes some of the joy out of giving for many.
So, I've come up with my own Conscious gift guide that aligns with my values and supports brands or people that are focused on doing good.  There is something for everyone – at least that's the intention.  My hope is these gifts will bring some joy whether the recipient is Conscious or not!
For the Conscious Yogi
Yoga props and accessories are on my list this Christmas.  I'm a fan of Ekotex, a small brand based in Edinburgh offering sustainable mats and props.  Give the gift of yoga this Christmas with hand written notes and zero plastic packaging.
Use my referral code GBCL or use THIS link to buy directly.
Or gift some classes.  I offer Private Yoga and Meditation classes so contact me if you're interested.
For the Conscious Consumer 
Buy Less Buy Better is my motto here.
We have been using stainless steel bottles for a few years now.  They keep hot drinks hot and cold drinks cold.  I came across the brand Ocean Bottle and have gifted them to some of my family in the US.  I wish we didn't have so many bottles already or I'd be asking for these too!!
If you're in the UK, I recently came upon the site BuyMeOnce which sells products made to last across all product categories.
If you're in North America, I am a fan of Life Without Plastic.  I gave the subscription and one off boxes to family members last year.  It's a great way to start the transition to less plastic!
For the Conscious Beauty Queen and Metro Man
Where to even begin here!  The ingredients in many of our much loved products include things like Triclosan (an anti-bacterial), Parabens and Phenoxyethanol (to create fake scents) and many more which are harmful to our body.  If you're gifting to a product lover here are some ideas.
Weleda is a leader in this space and has been growing plants and creating products for 100 years.  They have partnered with TreeSisters this year to create gift sets and every purchase helps fund the planting of tropical trees.   They have great gifts for both men and women.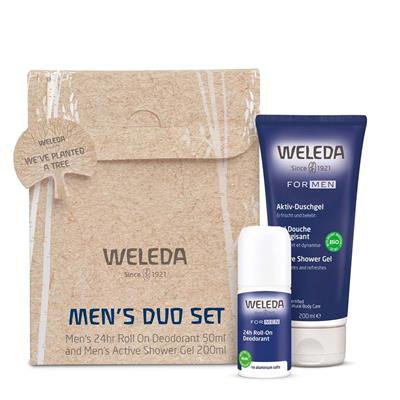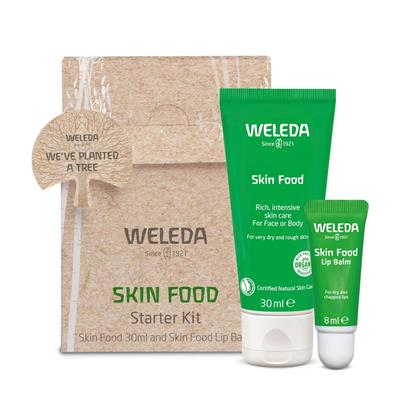 I'm a huge fan of Ringana and use an array of their products.  The Fresh skincare line is amazing and they now offer a mens set.  They also have supplements and some Sport products.  If you're interested in anything let me know and I can help you choose the best item for whomever you're gifting.
For the Conscious Foodie:
Our bubbler brought Fallow No. 1 Handcrafted Sriracha over in November and we are now obsessed with adding it to our eggs, roasted veggies, bean dishes and so much more.  We also just dined at Fallow for a long overdue date night and loved the 'creative cooking, sustainable thinking'.  The chefs and entire team are on a mission to reduce waste and support producers doing the same.
For the Conscious Cook:
Cookware and bakeware is a place where mass consumption is rife with loads of cheap products made with materials you don't want to be cooking with for yourself or your loved ones!  That said, I still have a few pots and pans that I want to swap out of so here is what's on my list this year.
Solidteknics Wok – I love this brands motto 'Healthy.  Sustainable. Multi-generational.'
Solidteknics Frying Pan – we are omelette lovers and this is the ideal replacement for a teflon pan we've been using.
This Waffle Maker isn't necessarily a necessity, but my boys have talked about waffles recently.  It's cast iron and just cool looking.
For the Conscious Connoisseur 
It's not that I'm supporting heavy drinking, but a drink every now and then is definitely worth it….but it has to be good.
My grandmother used to drink Scotch on the rocks and I remember thinking it smelled terrible.  Well, I've changed my mind and am now a lover!  These Dram tasting sets are a great way to moderate your drinking plus test out different brands.
I also just read about Lakes Distillery, which specialises in Whiskey but also has Vodka and Gin.  I haven't tried it yet but would be very happy to get a bottle for Christmas.  I love the ethos and their commitment to the community and producing spirits in a planet-friendly way.
For the Conscious Gym Fanatic
The gyms may be open again, but who knows for how long.  Why not give the gift of wellness with an annual subscription.  It's a gift that keeps on giving throughout the year.
I have been a subscriber to Alo Moves for the past few years and love the diverse classes they offer.  FYI, Ashley Galvin Yoga and Adrienne Kimberly Barre classes are my favourite!
My hubby recently trialed Peloton and couldn't be happier.  He's into the quick 15 minute fitness workouts.  Btw, you don't need the bike for this one as they offer yoga and fitness classes.
For the Conscious Luxury E-Shopper
Shopping online is all too easy, but it also means more emissions and unnecessary packaging.  Reve-en-Vert is a platform for sustainable living and has the most chic, stylish items you can imagine.  You can also be assured that anything you purchase has been researched to ensure that is truly planet friendly… Plus very minimal packaging (think brown paper bag minimal) which makes me happy.
For the Conscious Gamer 
With lockdowns and all the regulations we all need some extra things to do at home.  Games have re-entered our life the past few weeks.  We especially love Rummikub, which was a recent gift from our Bubbler.  Traditional sets are made with plastic racks and melamin tiles, but I found THIS SET on Etsy that is handmade in wood and personalised.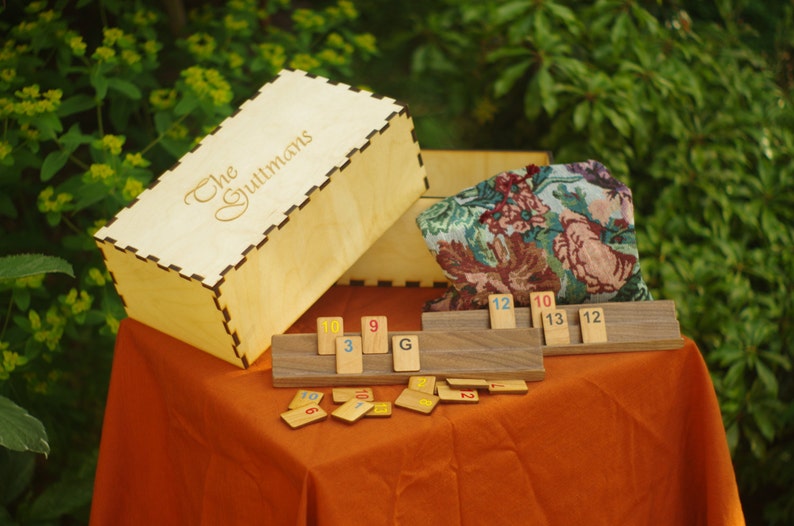 For the Conscious Kid
It's incredible how many children's toys are made with nasty ingredients, whether they are flame retardants,  phthalates (which are endocrine disrupting), include lead or toxic wood!   Here are some of my favourites that are safe for our little ones.  And, when you're giving the gift maybe you can use it as an opportunity to plant a little seed of awareness….
For the budding artists – I love these Honeysticks crayons.  They are 100% beeswax and made with children's development in mind.  Plus they just look fun.  The Ultimate Activity Pack is on order for our little niece and nephews.
For the little builder – I'm a Lego supporter.  Despite all being made of plastic, Lego has made a pledge to new-petroleum free by 2030.  They have engaged a huge task force to make this transition and what I appreciate is that they are transparent about where they are at now.
If you have a Star Wars or Mandolorian fan like my boys, they will love this one of The Child!
So, there you have it.  My Conscious gift guide.  Happy Shopping, Happy Giving, Happy Christmas!